Welcome to Dessert
Today we have three delicious recipes we want to share with you.
Starting with a sweat covered chocolate cake, then some soft
moist peanut butter cookies, finally some ice cold ice cream.
Perfect Chocolate Cake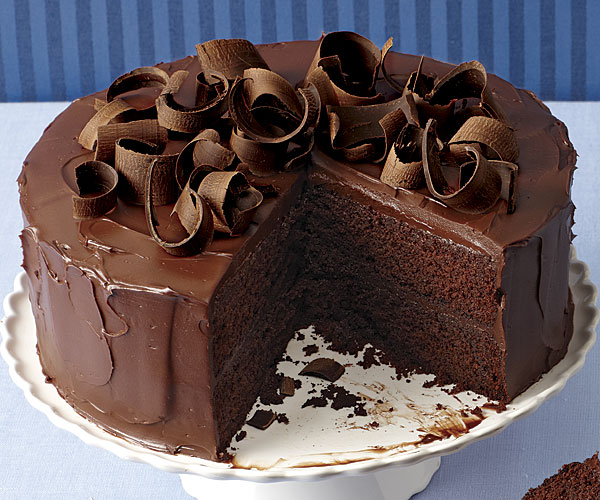 Ingredients
2 cups sugar
1-3/4 cups all-purpose flour
3/4 cup HERSHEY'S Cocoa
1-1/2 teaspoons baking powder
1-1/2 teaspoons baking soda
1 teaspoon salt
2 eggs
1 cup milk
1/2 cup vegetable oil
2 teaspoons vanilla extract
1 cup boiling water
DIRECTIONS
Heat oven to 350°F.Grease and flour 13x9x2-inch baking pan.
Stir together sugar, flour, cocoa, baking powder, baking soda and salt in large bowl. Add eggs, milk, oil and vanilla; beat on medium speed of mixer 2 minutes. Stir in boiling water (batter will be thin). Pour batter into prepared pans.
Pour batter into prepared pan. Bake 35 to 40 minutes or until wooden pick inserted in center comes out clean.
Cool 10 minutes; remove from pans to wire racks. Cool completely.
finally decorate the ckae with any frosting flavor and any topping you will like (candy,fruit,cookies,ect.)
Peanut Butter Blossom Cookies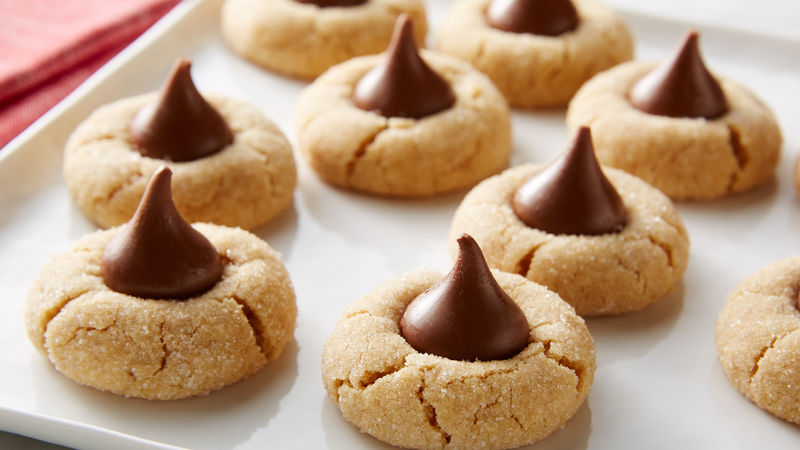 Ingredients
1/2 cup granulated sugar
1/2 cup packed brown sugar
1/2 cup creamy peanut butter
1/2 cup butter or margarine, softened
1 egg
1-1/2 cups Gold Medal™ all-purpose flour
3/4 teaspoon baking soda
1/2 teaspoon baking powder
36 Hershey's® Kisses® Brand milk chocolates, unwrapped
DIRECTIONS
Heat oven to 375°F. In large bowl, beat 1/2 cup granulated sugar, the brown sugar, peanut butter, butter and egg with electric mixer on medium speed, or mix with spoon, until well blended. Stir in flour, baking soda and baking powder until dough forms.
Shape dough into 1-inch balls; roll in additional granulated sugar. On ungreased cookie sheets, place about 2 inches apart.
Bake 8 to 10 minutes or until edges are light golden brown. Immediately press 1 milk chocolate candy in center of each cookie. Remove from cookie sheets to cooling rack.
Vanilla Ice Cream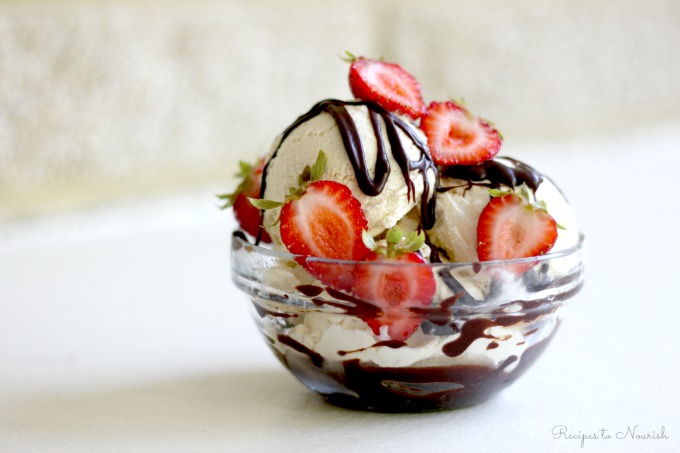 Ingredients/Equipment
4 large egg yolks
2/3 cup granulated sugar
1 1/2 cups whole milk
1 vanilla bean or 1 teaspoon vanilla extrac
1 1/2 cups heavy cream
Ice cream machine
Wax paper
DIRECTIONS
Chill the ice cream bowl: If your ice cream machine has a bowl that needs to be frozen before churning, put it in the freezer the night before you plan to make ice creaM.
Prepare an ice bath: Fill a large bowl with ice cubes and some water. Place another smaller bowl on top of the water, and place a fine-mesh strainer inside. Keep this close by while you make the ice cream base.
Whisk the yolks and sugar together: Place the yolks and sugar in a medium bowl and whisk until combined. At first the mixture will be very thick and dark yellow, then it will smooth out and lighten to a pale lemon-yellow color.
Warm the milk: Pour the milk into a medium saucepan and place over medium heat. Split the vanilla bean lengthwise, scrape the seeds into the milk, and add the pod (or just add the vanilla extract). Bring the milk to a simmer, then remove from heat.
Temper the egg-sugar mixture: Ladle out about 1 cup of the hot milk (no need to be exact). While whisking constantly, slowly pour it into the egg-sugar mixture. This warms the eggs and prevents them from curdling in the next step, and it's known as tempering.
Add the tempered egg-sugar mixture: Slowly pour the tempered egg-sugar mixture into the saucepan with the remaining milk.
Cook the ice cream base until thickened: Return the saucepan to low heat. Stir the mixture slowly, but constantly, scraping the bottom and sides of the pot. Keep cooking until the base has thickened enough to coat the back of the spatula and registers 170°F with an instant-read thermometer.
Strain the ice cream base: Pour the base through the reserved fine-mesh strainer set over the bowl to remove the vanilla pod and any bits of egg that may have accidentally curdled. Remove the strainer, making sure to scrape any base that clings to the underside of the strainer off into the rest of the base.
Add the cream: Stir the heavy cream into the ice cream base.
Chill completely: Leave the ice cream base over the ice water bath, stirring occasionally, until completely chilled, about 20 minutes. Alternatively, cover the bowl and refrigerate for at least 3 hours or up to overnight.
Churn the ice cream base: Transfer the ice cream base to the bowl of your ice cream machine. Churn until the base has thickened to a consistency somewhere between a very thick milkshake and soft-serve ice cream. In most ice cream makers, this takes about 20 minutes — check the instructions for your particular machine.
Freeze the ice cream until solid: Transfer the churned ice cream to a freezer container. Press a piece of wax paper against the surface of the ice cream to prevent ice crystals from forming. Freeze until solid, at least 4 hours.
HomePage
Breakfast
Dessert